Harness data to master the market.
Discover the ad revenue of any major media company to enhance your trading models and make more informed investment decisions. Take a look at SMI's earnings forecast to predict outcomes with nearly perfect accuracy.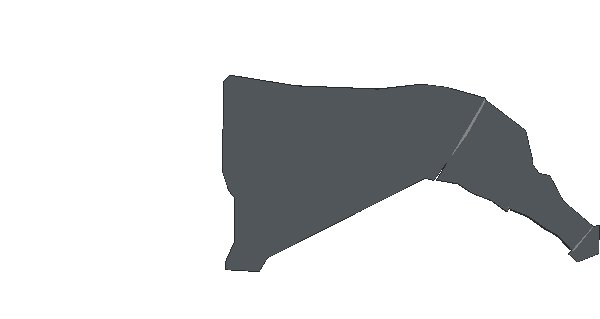 CATEGORIES
Analyze data by category and subcategories to easily create a balanced portfolio
FORECASTING
Mitigate the risk of future events and changing economies with forecasted data
CROSS-PLATFORM
Gather insights across the entire media landscape for a complete picture
CUSTOM REPORTS
Request in-depth, actionable research for specific industries or companies
MARKET INSIGHTS
Find key trends highlighted in a syndicated, monthly report around leading listed media stocks
UPFRONT ANALYSIS
Follow TV investments during the Upfront season to determine health of the market
Use data from your competition to stay on top, or get there faster.
schedule a demo
Data at critical mass.
SMI MARKET INSIGHTS
Our magic is in our method.
REAL SPEND
We source actual ad spend from 5 of the 7 major media buying holding companies, across the globe. No estimates, no smoke and mirrors.
REAL TIME
We keep our data up to date. Our ad spend and precise unit costs across all media are cleansed and aggregated two weeks after every month.
REAL INSIGHTS
What do you need to know? Choose from hundreds of different reporting dimensions to power thousands of unique insights on your own, or work with our experienced analytics team.
REAL RESULTS
Make big-ticket decisions with assurance. SMI's actionable, cross-media intel gives you the edge in a competitive marketplace.
So, what's in our toolbox?
By combining our real ad spend with key market triggers, we have developed a proprietary model that forecasts quarterly earnings for major media companies. SMI's Quarterly Forecast, which is updated monthly, gives a highly accurate predictive view of the advertising market, enabling investment decisions before your competitors, and well in advance of reported earnings.
Our Core product provides a cross-platform view of ad spend data by tracking the flow of advertising dollars across 6 media types and 40 subtypes. It's the largest pool of real advertising spend, enabling the ability to make important portfolio decisions based on real market trends.
CROSS-PLATFORM
Monitor ad spend on 65K+ individual platforms, for better trend spotting
GRANULARITY
Combine 24+ dimensions with 6 media types and 40 media subtypes
HISTORICAL ANALYSIS
SMI datasets date back to 2009 offering accurate, historical trends
MEDIA OWNERS
View ad spend across all networks and platforms for a complete picture of a company's ad revenue
AD CATEGORIES
Follow where advertiser categories are spending money, and at what frequency
DIGITAL TRENDS
From social to search to video, to the next Facebook, real ad spend all in one place
AccuTV gives the only clear 360-degree picture of 100% of US National TV ad spend available, offering industry trends, network market share and pricing data all in one place.
AD SUBCATEGORIES
38 product categories and 108 product subcategories (like wine and spirits, or beer)
COST TRENDS
Actual spots across genres and networks to monitor potential areas of investment
MARKET SHARE
Easily view share of ad spend by categories,network and TV owners
GROWTH DRIVERS
Visibility into new programs and special events influencing market changes
MAKEGOODS
The ability to see a network's performance based on their commercial load
BRAND LEVEL
Get highly accurate ad spend estimates for all non-SMI pool advertisers