David Hahn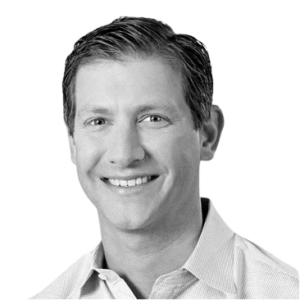 David Hahn, COO – New York, NY
David Hahn is currently chief operating officer of Standard Media Index. Prior to SMI, David was part of the founding executive team building Integral Ad Science (IAS) from 2009 – 2019. As chief product and strategy officer, David's responsibilities included all aspects of product management, product & corporate strategy, capital raising, corporate & business development and M&A. David joined IAS as part of the founding team and played a critical role in growing the business from a five person, pre-product, pre-revenue concept to a global company with an annual revenue stream of nearly $200M and over 500 employees and offices in 13 countries. David played a leading role in the acquisition of IAS by Vista Equity in one of NYCs largest private equity deals of 2018. David stepped down from his role at IAS in March 2019.
Prior to IAS, David was an executive with Safenet's (Vector Capital) digital media services group, where he guided the company's portfolio of digital asset protection services toward emerging opportunities in digital media distribution at major studios, record labels, and publishers. Before that, he was responsible for product management and product strategy in North America and Asia Pacific markets at MessageLabs (Symantec), one of the world's largest SaaS messaging security organizations.
Earlier in his career, David ran product management and marketing for Mail.com, a consumer webmail service.
David is very active in the NYC startup community both as an angel investor and as a mentor. His passion lies in working with early and mid-stage technology companies helping them drive revenue, innovate products, raise capital, scale operations and implement improvements to their business processes to drive profitability.