Standard Media Index.  Don't Estimate, Know.
Standard Media Index, in conjunction with our agency and brand partners, makes it possible for the industry to have a real-world view into advertising spend by product category, ad revenue to media publishers and digital platforms, media pricing including CPMs, and future-booked commitments.
Canada
Insights delivered by Standard Media Index's pool of over $6 billion, or 94% of national brand spend, will give much needed transparency and accuracy to what has been a very opaque Canadian market. We provide the media ecosystem with tools and insights to monitor and respond in an incredibly fast-moving and evolving marketplace, reporting on all media types, publishers and categories two weeks after the end of each month.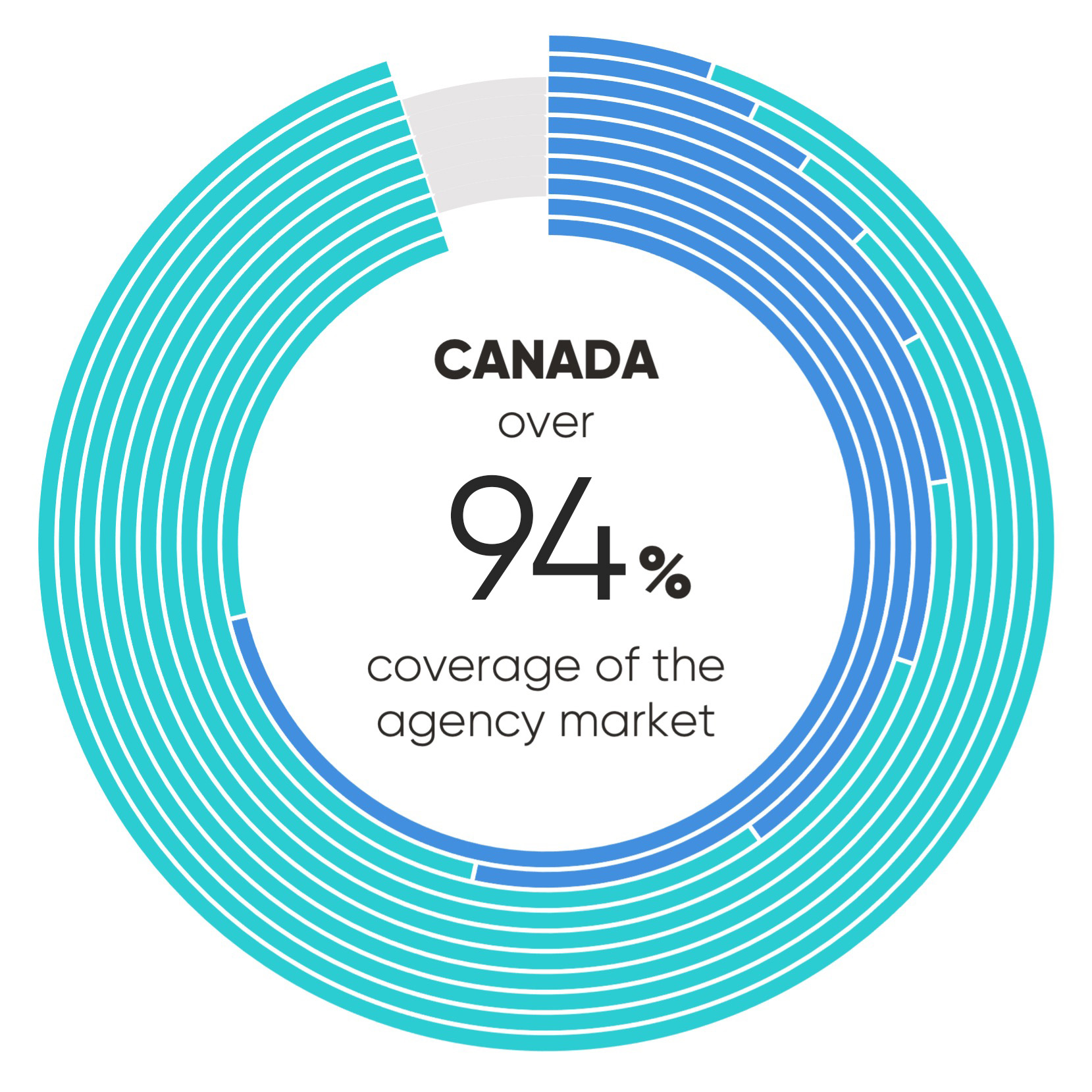 "With SMI's market intelligence, Pattison Outdoor now has a real world view into actual spend trends across all media platforms, shifts in expenditure and media mix at the category level, allowing us to benchmark our own performance and identify opportunities based on accurate data, not estimates. "
Mary Ventresca, VP, Marketing & BD of Pattison Outdoor
"SMI is an excellent addition to our research portfolio, providing market insights that were previously just estimates. Having a more accurate view into the market will enhance our ability to define the value of television advertising and will enable us to identify areas of opportunity for advertisers."
Catherine MacLeod, President and CEO of thinktv
"To truly understand where ad dollars are flowing and develop effective strategies for maximizing spend on our Cinema, Out-of-Home, and Digital inventory, we need to have an accurate, real world view into the Canadian marketplace. SMI data enables us to make decisions based on what is actually happening, not what we think is happening. The market is too competitive to base go-to market efforts on an estimate. We need to know for sure."
Vanessa Benfield, Cineplex Media, Senior Vice President, Sales
"SMI's market intelligence gives Rogers Sports & Media deeper visibility and transparency into developing trends while measuring the performance across traditional and emerging media platforms."
Alan Dark, Chief Revenue Officer, Rogers Sports & Media
"SMI gives Corus the ability to understand ad spending and revenue trends across TV, Radio, and Digital, allowing us to benchmark our own performance and identify opportunities."
Greg McLelland, EVP & CRO, Corus
"At MiQ, we absolutely value data that we can leverage to produce the best programmatic media results for our clients. That's why we partner with Standard Media Index and include their exclusive ad market intelligence in our connected solutions. Having access to SMI's accurate ad spend data, including their granular level insights into category spend and digital sub-types revenue, helps MiQ lead the industry in programmatic tech solutions."
Jason Furlano, SVP Commercial at MiQ
Why risk your budget on an estimate?
Standard Media Index.  Don't Estimate, Know.
Our Products and Services
The media industry is an increasingly opaque market, which is creating enormous challenges for publishers, brands, and agencies. Traditional media measurement systems for audience and advertising activity are being disrupted and facing serious issues with the fast-moving and incredibly dynamic rise of Digital. Standard Media Index has the answer, with our suite of specialized products to meet your specific needs.

SMI Core
Core delivers detailed ad intelligence across all media types, including Television, OTT, Digital, Out of Home, Print, and Radio.

SMI Pricing Intelligence Suite
To address the growing industry demand for an accurate and unified cross-screen pricing metric, SMI provides Ad Market Pricing Intelligence Tools including Granular Digital Video and Audio CPM reporting and impression-based eCPM metrics for Linear TV.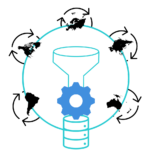 Billing System Data
Ad spend for all media is sourced from agency billing systems and are cleaned and harmonized, providing agencies campaign-level data with comparisons to industry-wide aggregates.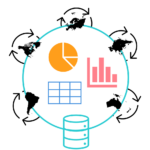 Advanced Digital Planning Data
Digital ad spend data is sourced from agency planning systems to provide greater granularity to billing system data provided by SMI Core. Placement-level analysis allows pool-wide aggregation of ad types, placement methods, types of video, and other digital specific classifications. Clients and other organizations also have access to product category aggregations via SMI Core.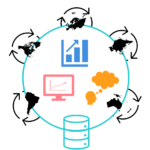 Consulting Services
SMI provides interested clients and one-off project relationships for short term and strategic consulting projects. These have included, but is not limited to, data relationships, project planning, as well as strategic marketplace analytics.