Bringing Decision
Grade Ad Expenditure
and Pricing Data to
the Canadian Market
The world's most accurate and detailed
advertising intelligence data.
Standard Media Index provides the world's most accurate and detailed advertising intelligence data through the unique sourcing of all agency spend directly from major media buying holding groups and leading independents.
Standard Media Index has quickly become the most trusted source of advertising pricing and spend data in The U.S., The U.K., Australia, and New Zealand and are proud to now have our intelligence available in the Canadian market. Insights delivered by Standard Media Index's pool of $6billion, or 94% of national brand spend, will give much needed transparency and accuracy to what has been a very opaque Canadian market.
We provide the media ecosystem with tools and insights to monitor and respond in an incredibly fast-moving and evolving marketplace, reporting on all media types, publishers and categories two weeks after the end of each month.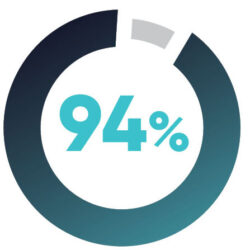 In Canada, Standard Media Index captures an incredible 94% of all national brand spend.
"SMI's market intelligence gives Rogers Sports & Media deeper visibility and transparency into developing trends while measuring the performance across traditional and emerging media platforms."
Alan Dark, Chief Revenue Officer, Rogers Sports & Media
"SMI gives Corus the ability to understand ad spending and revenue trends across TV, Radio, and Digital, allowing us to benchmark our own performance and identify opportunities."
Greg McLelland, EVP & CRO, Corus
"At MiQ, we absolutely value data that we can leverage to produce the best programmatic media results for our clients. That's why we partner with Standard Media Index and include their exclusive ad market intelligence in our connected solutions.  Having access to SMI's accurate ad spend data, including their granular level insights into category spend and digital sub-types revenue, helps MiQ lead the industry in programmatic tech solutions."
Jason Furlano, SVP Commercial at MiQ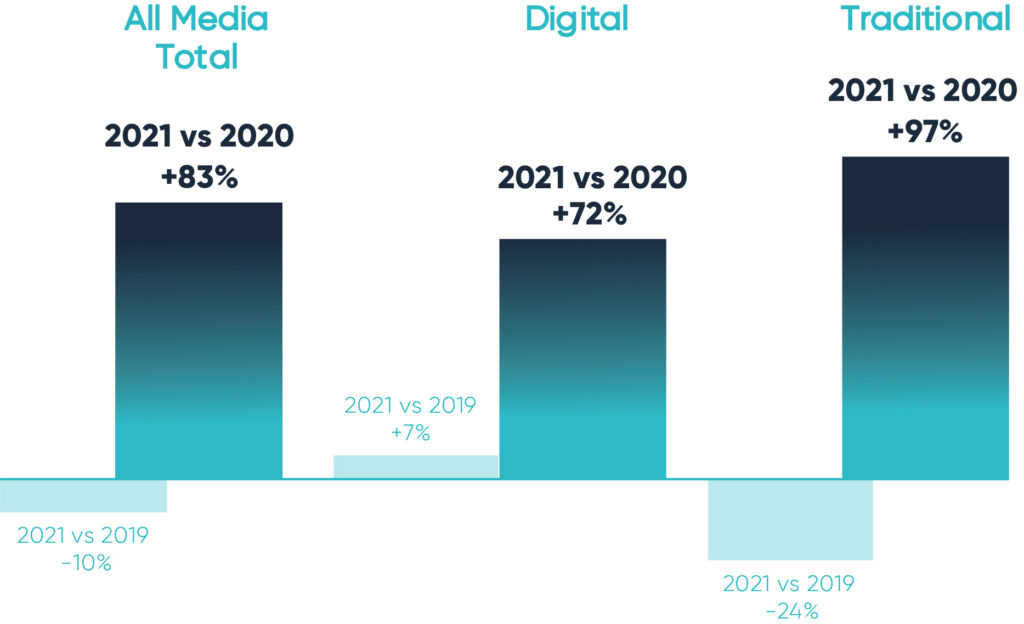 SMI keeps a finger on the pulse of the Canadian media industry.
Digital vs Traditional Media
Advertising Revenue Percent Change May 2021 vs 2021 & 2019
Media Owners SMI reports on include: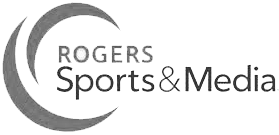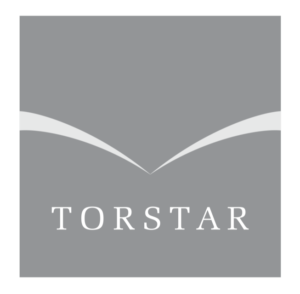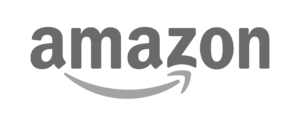 SMI Canadian Product Category List:
Accessories
Alcoholic Beverages
Apparel & Footwear
Automotive Aftermarket Parts & Services
Automotive Vehicles & Dealerships
Banking & Investments
Casual Dining
Consumer Electronics
Credit Cards
Entertainment
Food, Produce & Dairy
General Organizations
General Products
General Services
Health & Fitness
Household Supplies
Insurance
Medical Equipment & Facilities
Non-Alcoholic Beverages
Online Retailers
OTC Medicines & Remedies
Other Stores
Personal Care
Prescription Drugs
Quick Service Restaurants
Specialty Retailers
Technology
Telecommunications
Toys & Video Games
Travel, Tourism & Hospitality

CONTENT OWNERS
Help create true lifetime value for owned content using real-world ad spend